Happy Father's Day! I made a list of 10 random genre tv show episodes centered on mothers for Mother's Day. Now it's time to do the same with fathers!
1. "Traitor!" – Gosei Sentai Dairanger


And also the next episode, "Father!!" (it's a two-parter). The Dairangers go up against a heavily armored warrior, Iron Face Chouryou. After easily defeating all the Rangers, Chouryou sets his sights on killing the Red Ranger, Ryo. However, Master Kaku tells him to stop – that Ryo is Chouryou's son! In the second part, Chouryou redeems himself, but receives fatal wounds from a Gorma high priest guy and dies in his son's arms.
2. "Daddy Tissues" – Todd and the Book of Pure Evil


Jenny spends the majority of season 1 looking for her lost dad. He's found and rescued from the Satanist nursing home in the season 2 premiere. But he turns out to be evil and keeps trying to wear people's skin to join the "Todd gang" before falling to his death in the end. If there's one thing to say about Jenny's dad, it's that he really liked buffets.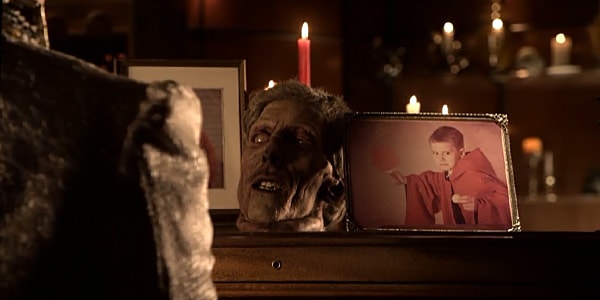 Also Atticus' relationship with his constantly disapproving father should be mentioned, especially when it takes a weird turn in season 2 with Atticus keeping his severed head around and talking to it all the time.
3. "Lineage" – Angel


Wesley's father shows up and acts like a jerk and says mean things to Wesley. Then robot ninjas show up to cause trouble and steal stuff. Wesley's father turns out to be in league with the ninjas and Wesley kills him, but then, no, it wasn't his dad at all. It was a fake robot dad.
4. "To the Promised Resort! Vegeta Takes a Family Trip!" – Dragon Ball Super


For such a heroic main character, Goku is actually a pretty terrible, absent father. Just look at the ending of Dragon Ball Z: he abandons his family to train a kid he just met. It's Vegeta, Goku's number one rival, who actually bests Goku in this arena. In this episode, Vegeta takes his family to an amusement park to keep a promise he made. Although he has a lousy time, he puts up with it for the sake of his wife and son. At least for awhile, anyway.
5. "The Tok'ra, Part 2" – Stargate SG-1


Samantha Carter's dad is a major recurring character in the series and he does a lot of notable stuff in his tenure. But this two-parter, his second appearance, is his most significant. He learns all about the Stargate program, the Goa'uld menace, and most importantly, gets a snake implanted in his brain, becoming host to the Tok'ra Selmak.

Teal'c is another father in the show, and his son Rya'c shows up in the series every once in awhile. But most of Rya'c's episodes suck. "Bloodlines," his first appearance, is probably the best as it shows Teal'c making a necessary sacrifice (his Goa'uld symbiote) to save his sick son's life.
6. "Return to Thundera" – ThunderCats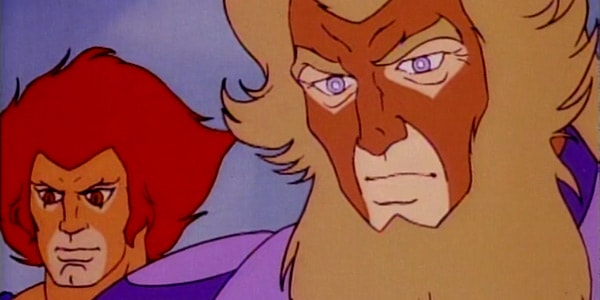 A recently recovered Thunderian time capsule zaps Lion-O and he appears in the recent past, back to Thundera right before it was destroyed. While his father, Claudus, has a brief role, he proves instrumental in helping Lion-O destroy a menacing giant robot in the present.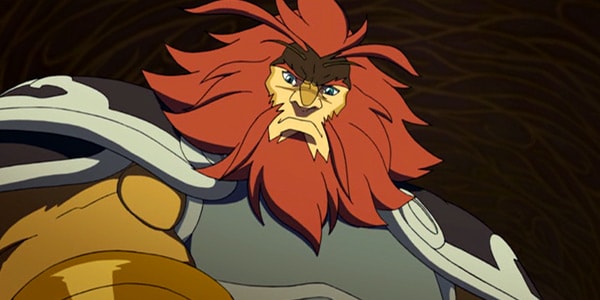 Claudus also shows up a couple times in the 2011 ThunderCats remake (highly recommended) as the King of Thundera; here, he's father of both Lion-O and Tygra. He gets the most screen time – and thus father time – in the opening two-part episode, "Omens."
7. "The Toad, the Witch, and the Wardrobe" – X-Men: Evolution


Wanda Maximoff AKA Scarlet Witch holds a grudge against her father Magneto, who sent her to an asylum when she was a child. After spending several episodes searching for him to get revenge, she finally finds him. But Magneto has the mutant Mastermind rewrite her memories, replacing her time in the asylum with a happy childhood, and she no longer feels need for vengeance.
8. "The Visitor" – Star Trek: Deep Space Nine


One of the strongest elements of Deep Space Nine is Sisko's relationship with his son, Jake. If you want a tearjerker, about an alternate timeline where Jake loses his father to temporal shenanigrams and spends his life trying to bring him back, watch this one. If you want something a bit lighter, watch "Explorers," where father and son go on a trip in an old solar sailing vessel.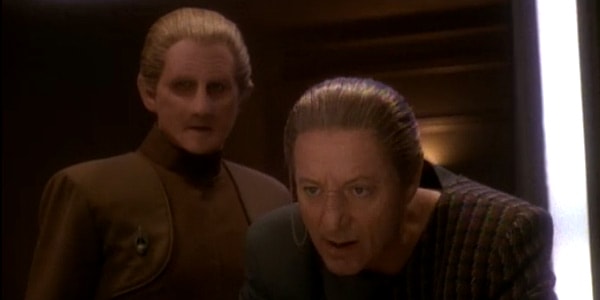 But the Siskos aren't the only examples of fathers in Deep Space Nine. You have Chief O'Brien, of course, but there's also Dr. Mora, Odo's "dad," who shows up twice. Of his two episodes, "The Begotten" has the most paternity content, since it involves Odo also taking on the role of father for an injured Changeling baby.

If you're in the mood for The Next Generation, there's the episode "Bloodlines," where Captain Picard meets someone who he's pretty sure is his long lost son, but turns out to not be, which really bums him out at the end. I could mention an episode with Worf and Alexander, but I'd rather not because Alexander is horrible.
9. "Farewell Red Impulse" – Gatchaman


The first half of Gatchaman has a subplot about the mysterious Red Impulse, which is first explored in the episode "The Mysterious Red Impulse". He's an ace pilot who always drops by to help the Science Ninja Team when they're in a jam. But every time he shows up, we're hit by a barrage of hints that he's Ken's long lost father. A group of episodes in the middle of the series finally addresses this connection, but it's in this specific episode where Red Impulse finally reveals himself to Ken as his father.
10. "Limbo" – Earth: Final Conflict


Hot shot lawyer Joshua Doors has a lot of issues with his father, Jonathan Doors, leader of the Anti-Taelon resistance. They clash almost every time they see each other, and there's a memorable shouty scene between the two of them in the second season finale. "One Taelon Avenue" is another important episode in their relationship, but "Limbo" gives them both closure.

We also get a bit of parallelism in this episode, as what happens between Joshua and Jonathan is mirrored by Da'an and Zo'or, another important father-son relationship in the series.