Allow me to take you on another journey to another estate sale, to the house that once belonged to a woman named Shirley. Yes, it's clear that's what her name was because it was emblazoned on many items in the house.
Already I was getting a better vibe than I did at the last estate sale.
Shirley was a woman who loved her family (I saw a lot of "Best Grandmother" items) and enjoyed celebrating holidays with them.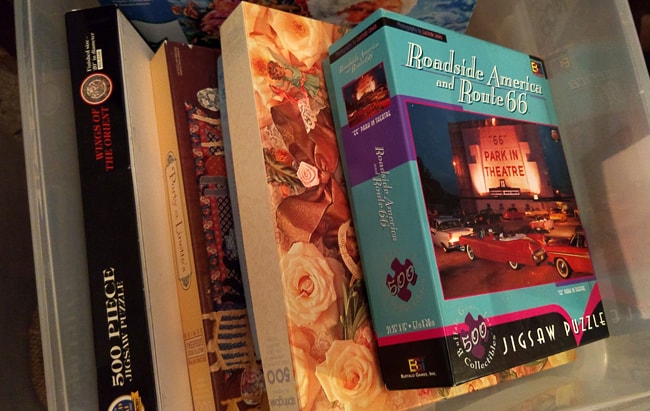 But there was a hint of sadness in her life. Among the Bill O'Reilly books in her collection, there were a couple self help books with titles like, "What to do when you feel lost in the world" and "How to cope when someone you know commits suicide."
They were a bunch of greeting cards for sale. Used cards, with personal messages inside. This was really weird.
I did see a lovely rooster statuette that I had my eye on, but didn't want to lug it around with me everywhere. Someone else snatched it up, like the Runabout at the toy show.
They were practically giving everything away at this estate sale, distributing plastic bags to everyone there: "Everything you can fit in this bag for $5."
One of my items didn't fit in the bag, but they "pretended" it did.
The Haul
I can't believe they were selling her yearbooks; I'll do a post about them later to preserve their history. Same with the VHS tape, "Grandparenting by Grace," which I'm sure is a hoot.