Captain Dathon awoke on a pebbled shore on Risa. The last thing he remembers is boarding an old wooden sailing vessel for one of the many local so-called "Pleasure Islands."

Evidently something went wrong. The fangs of Fogrush.

First rule of survival: get to know your surroundings. Darmok on the ocean.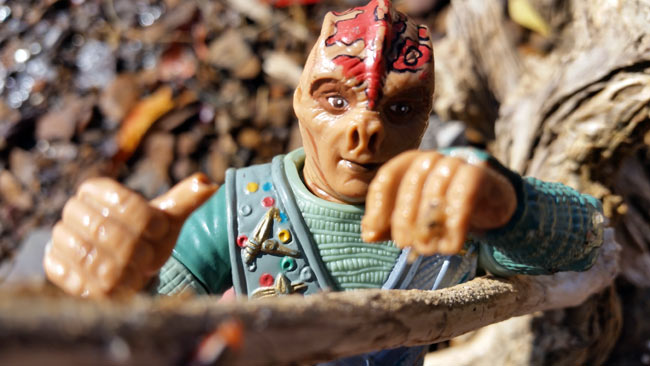 Captain Dathon climbs to higher ground to get a lay of the land, but he grows weary and needs rest: Zinda, his face black, his eyes red.

But not facing the sun, unprotected! The beast at Tanagra

This won't work either: Shaka, when the walls fell.

Kiazi's children, their faces wet.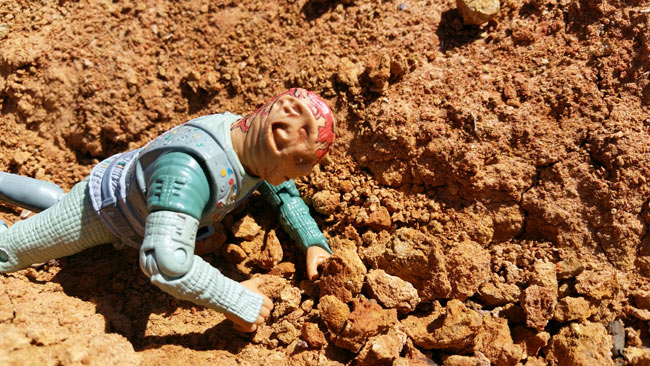 Keep moving, Dathon. You can't afford to collapse here! Zelthok, soul empty; Mahdel, fractured

Yes, here. This looks perfect…now climb. Troval above the rocks.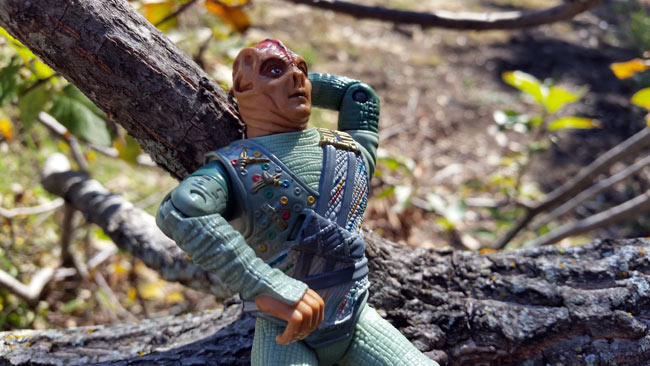 There now, don't you feel better? Ungroth, his lips curled. Now you have energy to explore.

Runes, perhaps from an ancient civilization?

A noise – arm yourself, Captain! Zima at Anzo.

An organism of sorts? Did this make the noise? Temba, at rest.

Some sort of path marker. Temba, his arms wide.

The road to civilization. You're almost out of the wilderness, captain!

Mirab, with sails unfurled.