It goes without saying that fights are an integral part of the Dragon Ball franchise, but not every fight in the show was a physical one. Besides all the punches, kicks, and ki blasts, the characters had to endure mental anguish and inner conflict as they reached the next level – not just the next power level, mind you, but the next level of life itself.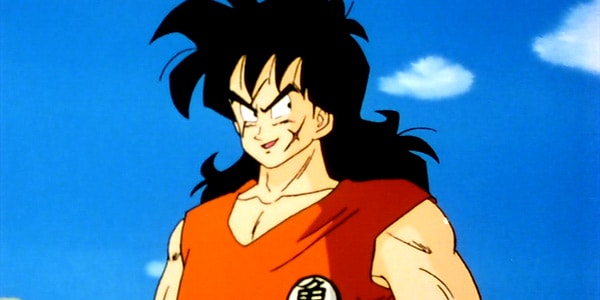 Let's look at the oft-derided Yamcha, whose track record of winning physical fights is less than stellar. Does he fare much better in the realm of mental fisticuffs against abstract concepts?
Yamcha vs. Fear
Dragon Ball Episodes 5 – 13
Dragon Ball Movies 1, 4
Dragon Ball Z Episode 119


In the early days of Dragon Ball, Yamcha's defining trait was his debilitating fear of women, and wishing away this fear was his motivation for collecting the Dragon Balls. But as he met and started working with Bulma, his fear slowly dissipated, and the two became a couple.

Many years later, Yamcha encounters a different kind of fear – fear of death – when he hears Frieza is heading to Earth. At this point, Yamcha had already died once before and he wasn't in any hurry to die again. Gone was the carefree Yamcha who would do anything to fight alongside his friends, and in his place was a whimpering, frightened mess of a man.
Yamcha vs. Temptation
Dragon Ball Episode 44 – 45
Dragon Ball Z Episode 108


Yamcha's relationship with Bulma is put to the test when random women start gathering under his window at odd times of the day to woo him. A man once fearful of the opposite sex now finds himself highly desirable. But does he ever find himself tempted by these women? No. Yamcha honors his commitment to Bulma and remains faithful to her.

However, as Yamcha gets older, he starts to waver, and we're under the impression he starts seeing someone else for awhile. He gets back together with Bulma for a time, but he is clearly susceptible to Maron's flirtations during the Garlic Jr. Saga. Presumably, this trend with other women continues, and Bulma breaks up with him for good and moves on to Vegeta.
Yamcha vs. Modesty
Dragon Ball Movie 3


In the English dub of this movie, Roshi distracts Yamcha during a fight by telling him his fly is undone; momentarily distracted, Yamcha is struck out of the ring by his opponent, Bora.
Yamcha vs. Helplessness
Dragon Ball Episodes 88 – 123
Dragon Ball Z Episodes 51 – 107


A broken leg keeps Yamcha benched through most of the 22nd World Martial Arts Tournament and King Piccolo story arcs. All he can do is listen to the news on the radio, forced to hear about dying friends while he can do nothing.

He goes through the same conflict during the Frieza Saga, spending the entire arc stuck in the afterlife, while his friends get beaten, tortured, and killed. Yamcha attempts to alleviate his frustration by punching the ground, but this wanton destruction achieves nothing.
Yamcha vs. Materialism
Dragon Ball Z Movie 3

Yamcha is so proud of his expensive new car, but it gets wrecked in an explosion indirectly caused by a band of space pirates. When he finally confronts the pirates, Yamcha doesn't ask them who they are, what they want, or why they planted a giant tree. Instead, he says, "Hey, you guys wrecked my car." The car. Always the car, Yamcha.
Yamcha vs. Laziness
Dragon Ball Z Episodes 123 – 124


The Z Warriors have three years to prepare for the arrival of two androids, harbingers of the nightmarish, post-apocalyptic world Future Trunks came from. So what was Yamcha's training regimen? He goes to a regular-ass gym like a regular-ass person and not the superpowered martial artist he actually is. This is like Arnold Schwarzenegger working out with 5 lb. hand weights instead of a 500 lb. barbell.

In episode 124, he sneaks into Capsule Corporation's gravity chamber and turns the dial up to 11 (300g), but this was more of an ego-fueled competition with Vegeta than actual training. Yamcha spends about a minute in the chamber, nearly dying from the experience, then returns to his 5 lb. hand weights.
Yamcha vs. Regret
Dragon Ball Z Episode 126


After Bulma introduces her baby son Trunks to the gang, Krillin asks Yamcha if he's the father. "Not my kid," he answers, stepping away from the others to sit on a large rock. He becomes lost in thought, presumably of what might have been.
Yamcha vs. Motivation
Dragon Ball Z Movie 9


Unlike the other Z Warriors in the galactic tournament, Yamcha doesn't give a shit. He lies on a platform while all the other martial artists duke it out below him. Once his platform is toppled, he falls into the water, eliminated from the competition without throwing a single punch. His fighting spirit is dead. Long gone are the days he was an A-lister or even B-lister. Welcome to the C-list, buddy.
Yamcha vs. Life Experience
Dragon Ball GT Episode 64


The most depressing item in this list; thankfully GT is no longer canon. Goku briefly checks in on Yamcha in the last episode, and he is exactly where he was the first time we saw him: in the desert with his shapeshifting cat. You're telling me that Yamcha, who spent decades fighting evildoers and protecting the planet, dealing with larger than life situations like demons, aliens, and androids, is now in his 60s in the same place he was when he was a teenager? Good God.
Yamcha vs. the Spotlight
Dragon Ball Super Episode 70


Dragon Ball Super throws Yamcha a bone and puts him in the lead role for an episode about a baseball game between Universes 6 and 7. He surprisingly does pretty well and his tenacity leads to his team's victory, even if he nearly dies in the process.
Yamcha vs. Arrogance
Dragon Ball Episodes 138 – 139
Dragon Ball Z Episode 23
Dragon Ball Super Episodes 83, 88, 91, 95


Yamcha's biggest weakness is arguably his arrogance. He severely underestimated and lost a fight to Shen (Hero in the English dub), who was literally God in disguise, and his infamous death while fighting the Saibaman could have easily been avoided if he was more careful.

Flash forward to Dragon Ball Super, where Yamcha firmly believes he'll be one of the ten warriors selected to compete in the Tournament of Power. He waits and waits in his apartment, but the invitation never comes. I hope you learned a valuable lesson in humility, Yamcha.